MANAGED SERVICE PROVIDER
3-15+ M REVENUE
Helping leading MSP's plan for the future and increase enterprise value.
GROW YOUR BUSINESS
You're leading the pack and outperforming most. Yet you now have a new challenge: Finding talent that can help guide your business to continued growth and increase value. At this scale the numbers are bigger and mistakes could mean measurable losses and failure to meet goals. Sustaining growth, profitability and planning for the end goal are of utmost importance. Introducing Bering McKinley — your comprehensive resource for fine-tuning your business and receiving unwavering support during the most pivotal and valuable stage of your entrepreneurial journey.
PROBLEM
Internal growing pains still showing

Need action not advice

Sales adaption not advice

Need creative results from experts

Financial goals need to be top priority
SOLUTION
Processes to solidify any inefficiencies

Professional consultants to implement, not just advice

Results driven sales training programs

Industry leading team ex-MSP owner advisors

Master planning and financial dashboard visibility
ABOUT VISION
Looking to ensure your success and maximize your companies value as you consider business legacy? Seek guidance from those who have experienced the journey firsthand - consultants who have built and sold MSP's, backed by tangible results. In a world full of vendors, finding a trusted advisor is paramount. Look no further than Bering McKinley Vision, where expertise means results.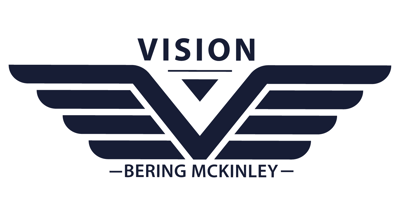 KNOCK DOWN BARRIERS TO SCALE PROFIT
AND MAXIMIZE VALUE
Through blood sweat and tears you have grown beyond what most MSPs will every accomplish. You are at a size and scale that you no longer worry about the same things as your regular MSP and start to think more about the future, about numbers that matter, and about finally plugging any nagging wholes in your systems and processes. But who can you trust to offer high-caliber advice and support you at this stage? You need someone who has been here before and understands the complexities.
With Bering McKinley on your side you engage an entire team that has no other purpose than to work for you to solve your problems. The best part is this team needs no training and brings a wealth of experience in solving complex issues. You can engage Bering McKinley to knock out a couple of nagging items that you just don't have time to do. Or you can get guidance on strategizing your next move and beyond.
For expertise, seamless management, and successful execution, trust Bering McKinley. We understand your needs and ensure a seamless process from start to finish.
"I bought out my partners, with the help and motivation of [BMK]"