ABOUT

BERING MCKINLEY
Passionate individuals dedicated to propelling your business to new heights.
HI, NICE TO MEET YOU
Experience is something that can't be taught. It can't be substituted and shouldn't be confused with information. That's why Bering McKinley's team comprises consultants with real-world experience in their businesses. Each member has dedicated disciplines of focus and combines to represent every functional area of business. Including strategy, marketing, sales, finance, human resources, technology, and operations. This comprehensive skill set allows your business easy access to every competency required no matter the challenge.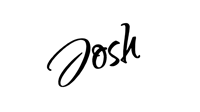 WINNING
VALUE WINNING
Winning isn't a zero-sum equation. One person or firm need not lose for another to win. If what you are doing isn't winning, then why do it? We help identify where to change so you can win.
LOVE CHANGE
LOVE CHANGE
We love working with firms and people who LOVE CHANGE or are
learning to
love change
in order to win.
We will help you identify a problem, consider solutions, decide on a solution, and execute a solution.
CURIOUS
KEEP CURIOUS
Curiosity is about how business works, relationships between various decisions, and their impacts. We value curious clients and are always looking for better ways to win.
HUMILTY
PRACTICE HUMILTY
We value client partnerships that behave with humility. We know that there is no single answer to a scenario, and we are not binary thinkers. We are continuum thinkers that practice humility in our solution building and thought process.
THE BEGINNING OF OUR STORY
ALMOST TWO DECADES AGO...
Founded on the belief that every business has hidden potential and an ability to exceed and climb higher than ever before.
More than 5000 Companies directly served
Moren than 1000 Employees trained in BMK Education Courses
Average savings per company over 5 years w/ BMK Benchmarks implemented
THIS WILL TRANSFORM YOUR BUSINESS FOREVER
Tired of hitting ceilings? Tired of doing the same things with the same results? The Bering McKinley Business Performance Assessment was made specifically for this purpose. It feels good to dive in and stay busy, but it feels great to work smarter and gain positive ground. We'll help you break through your toughest problems and transform your business.
Our Business Performance Assessment analyzes and diagnoses where your business gets stuck and provides for you a blueprint to help you achieve systematic growth and profitability. Shave years off the mistakes you might have made by navigating a clear path towards your desired outcome.
LET US KNOW HOW WE CAN HELP
Fill out the form below to start a conversation with a Bering McKinley expert.
Jeff Norton, President at Datum Consulting
Kevin Tobey, President at Salem Business Computers
Albert Steed, President at Advanced Computer Solutions