MANAGED SERVICE PROVIDER
LESS THAN 1M IN REVENUE
When you need your tools do the lifting so you can have more time to grow your business.
GROW YOUR BUSINESS
Despite having all the necessary tools, it can be frustrating when you struggle to break the cycle and make them work for you. The promise of improved profitability feels within reach, yet the day-to-day challenges reset your progress. You know others are doing it and you're so close!
PROBLEM
Tools are not yielding results

Service delivery depends on me

Scaling seems daunting

Profitability is good, but not great

I just need this to work
SOLUTION
True tool configuration vendor agnostic

Implement Dispatch and service desk proven methods

Meaningful dashboards and growth planning

Master planning for proven results

Never struggle with vendor implementation again
ABOUT VISION
Bering McKinley Vision is a solution for businesses looking to break through than 1 Million ceiling and beyond. With Vision you will have access to a team of experts and custom crafted Master Project Plan. Turn your business goals into reality.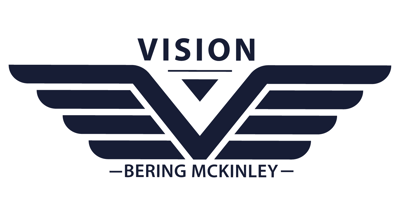 WE GET YOU
When you have achieved success in your business and are seeking assistance in scaling that success, you understand the necessary steps and possess the tools. However, finding the time to focus on working "On" your business instead of being consumed by working "IN" your business may feel out of reach. Many vendors and consultants have fallen short, making lofty promises but failing to deliver.
With a proven track record, Bering McKinley will do more than just give advice from inspirational cat posters. We deep dive analyze and come up with meaningful goals together. We then tune your tools to give you time, not take your time. We've done this thousands of times before we have the templates for success and can help make your service delivery and dispatch reach new levels. Wrapping that all in a coordinated master plan with strong quantifiable financial results.
We understand that every business has its own unique story, and together, we can transform yours into a compelling tale of success.
There are things I would share with this group that I would not share with anyone else