MANAGED SERVICE PROVIDER
1-3 M REVENUE
Taking success to the next level for maturing business looking to scale strategically.
GROW YOUR BUSINESS
You wanna get ahead and avoid mistakes, be strategic instead of organic, and you feel like the 2.0 version of your business is about to roll out soon. So.. Who can you trust to give you genuine advice, act upon it, and deliver actual results? You need a growth partner you can rely on.
PROBLEM
Need

standardization and organization

Feel like we are 90% of the way there but...

Concerned

about future profitability

Shifting to strategic results is hard
SOLUTION
Policies, procedures, and implementation support

Get to productivity zen with BMK lifting the last 10%

Ensure profitability scales appropriately

Action Plan and financial dashboard guide you
ABOUT VISION
Bering McKinley Vision can help you level up your MSP game. Taking on the tough challenges other vendors can't touch Vision is about planning and executing on time with our staff or yours. Get a master plan, templates and dashboards and a team of experts to help you deploy it all.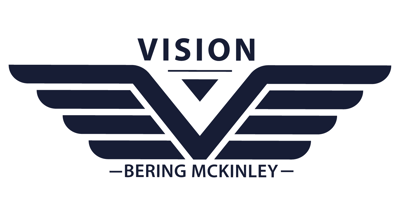 REPLACE GROWING PAINS WITH GROWING PROFITS
We know that when businesses grow they often do so quickly and messy. And that's great, until you hit the next level and need to get your operations and finances dialed in before you scale and start to notice the weakness unstructured growth has left for you. We know that you need advice from real word experts who have grown their own businesses and advice alone won't cut it, you need help implementing it also.
At Bering McKinley, we are your dedicated partners, working alongside you at every step to ensure your success. We begin by conducting a comprehensive business review, leaving no stone unturned. This is followed by the creation of a Master Project Plan, providing you with a glimpse into a future of stability and scalability. Combined with our extensive resources, we offer the support you need, precisely when and where you need it. With Bering McKinley, you have a winning combination for achieving your goals.
We get it, your business is going places. And guess what? You don't have to do it alone! We've got your back!
Rearchitected my chart of accounts, I have a much better picture of the financial health of my company