IT DEPARTMENTS
SOLVING CHALLENGES AND INCREASING PRODUCTIVITY
One source to streamline tools, processes, and procedures
INCREASE PRODUCTIVITY
Your IT department is more complex than ever. Vendor tools are abundant but there is not enough time in the day to manage the request and make improvements. Tools require special training and configuration, processes and procedures take time to implement and time is in short supply. If only you could multiply and get some extra hours in the day. We don't have a replicator, but we can do have the next best thing!
PROBLEM
Tools not pulling their weight

Vendors leave you to finish configuration

Need to align processes with best practices

Dispatch and Service delivery need organization

Over budget and behind schedule
SOLUTION
Configured fast for you, just focus on using them

No more calling support numbers, once source for solutions

Proven processes ready to be implemented

Training and standardization for creating a well oiled help desk

Get a complete plan, timeline, and budget to guide you
ABOUT VISION
When you need a single source to reduce finger pointing and get your department back on track. You need a variety of skills from advanced configuration and deployment of tools, to support for regular questions and integration of best practices. With Bering McKinley vision you get a team of experts to help you and one simple phone number to call. Get it done right the first time.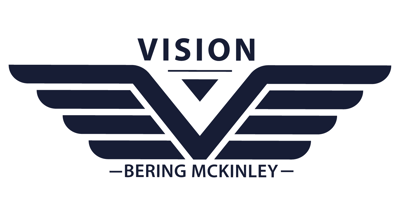 TURN WANDERING TOOLS INTO STAR PLAYERS
When the dust has settled and the vendors are all gone. You look around and realize you have misconfigured tools that require a lot of upfront work before you can reap the benefits. You also notice that with the improvements and automation workflow, processes will need to update as well as dispatch and service management to re-align. But you have a department to run and that "one person" has dropped his laptop down the stairs again. How do you get ahead?
We know that when your hands are full managing a team, stepping outside to create a system, train, solve problems, and implement it all is a tall order. You also need more than a single vendor who knows only their software. You need someone who gets the entire department, all the tools, and the idiosyncrasies of the team as well. With Bering McKinley Vision you get exactly that.
Get ahead faster and easier than ever before. Choose the single source for IT departments seeking immediate solutions.
"I now have some real information I can use"